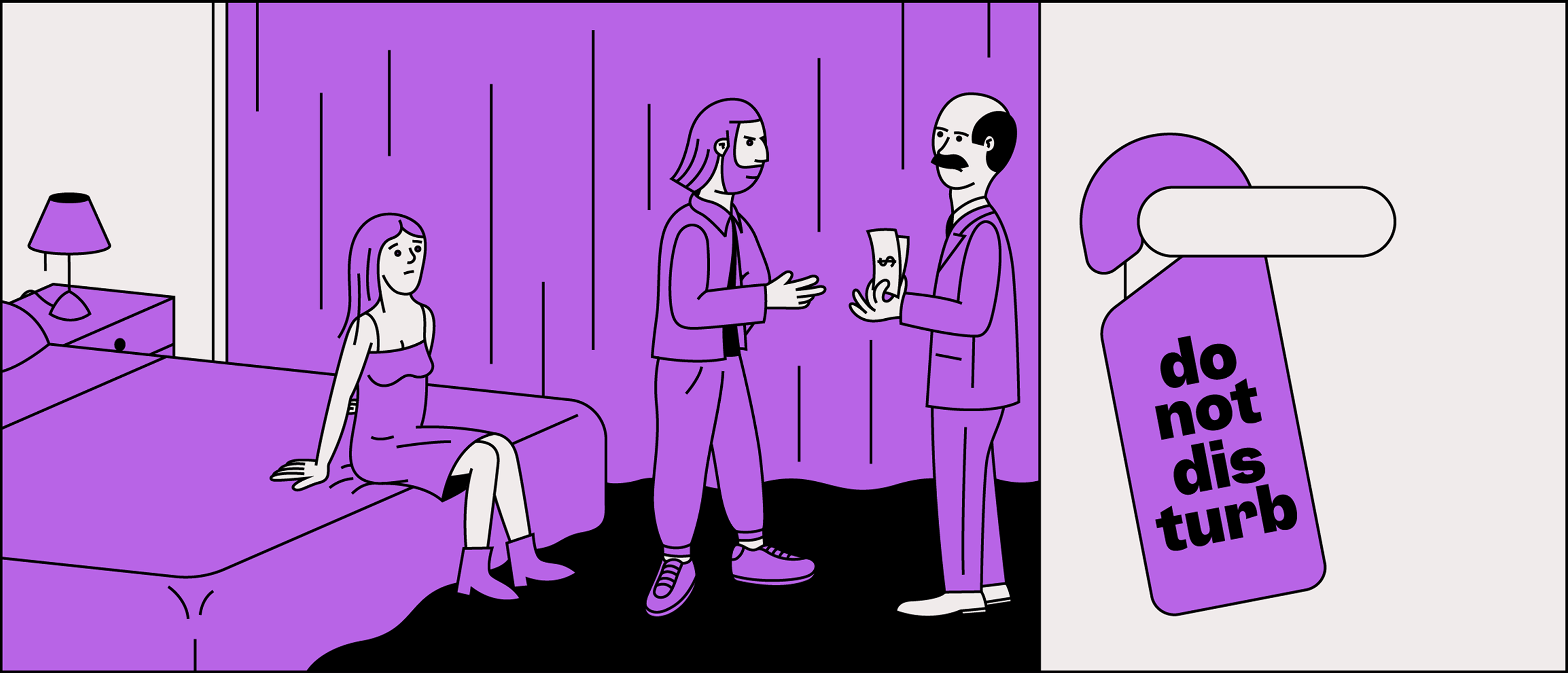 Armin got to know 16-year-old Kimberly when they were out clubbing. Although Armin didn't know how old she was, they had sex and ended up in a relationship. Kimberly fell madly in love with him. The relationship broke up, but two months later Kimberly went to Armin with the idea of working as a prostitute.
According to Kimberly, there came a time when she could only see Armin if she paid him 100 euros. She only earned 300 euros per month with her part-time job at a supermarket, so she couldn't see him that often. Then Armin asked if she would have sex for money. Kimberley asked if he could arrange it, and he said he could.
Armin paid the hotels where Kimberly worked. He stayed close to make sure nothing happened to her. Kimberly received four or five men a day in her hotel room. Armin told the men who paid him for the sex that Kimberley was 19 years old. Armin advised Kimberly to have no contact with her parents, because it would make her emotional.
Armin has no guilty conscience about what he did. He argues that he was there to protect her. He claims he had no bad intentions with Kimberly. He thinks what happened is terrible, but says he can't do anything about it now.
Source: STBY / WDCD No Minor Thing. Article from the AD: Customers were lining up for 16-year-old victim of loverboy