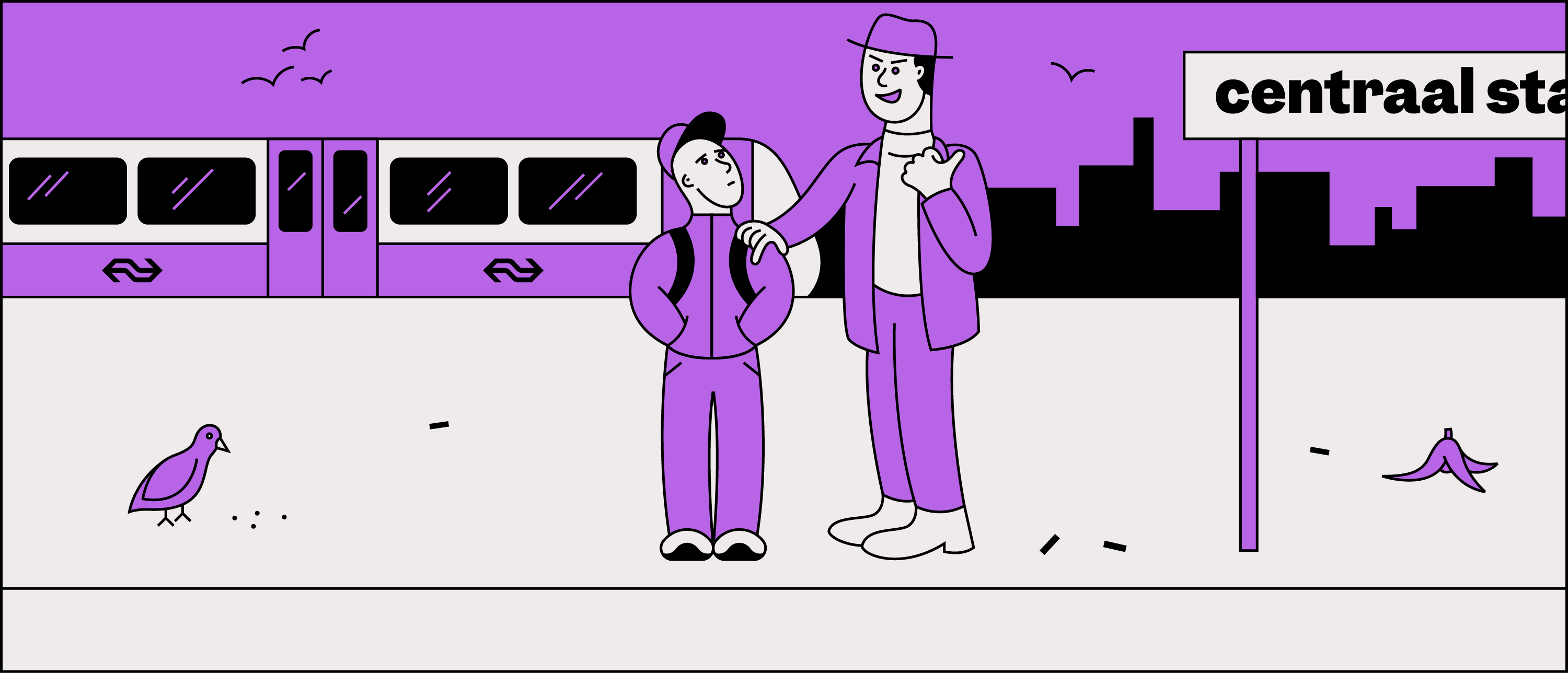 Jan left home at the age of 14. He ended up at Amsterdam Central Station and was picked up by a man who offered him food and shelter. Jan accepted the offer, since he had nowhere else to go. He believed that the man would help him build up a new life.
The next day Jan woke up naked. He had been given drugs and couldn't remember anything. The man had taken photos of Jan and forced him into prostitution by threatening to send the pictures to his parents.
He ended up in a brothel with seven other boys aged 14-18. Jan met men at the brothel or was sent to their homes. He was also taken to parties and had to perform sexual acts in cars. He encountered many paedosexuals in high positions. They made sure they were never seen in brothels. After a day's work he had to sleep in the same bed in which he had worked.
When an investigation into sexual exploitation of children in the Netherlands was launched, Jan was asked to be a witness. He initially refused because he was afraid of the consequences, but in the end he agreed. On one occasion there was an attempt to silence him, when somebody tried to shoot him on his way to football practice. This traumatic situation meant that Jan could not grow up as a normal person. He has never had a girlfriend and didn't go to university, as he wanted to. He says his life is ruined.
Source: STBY / WDCD No Minor Thing. Documentary Dutch Injustice- When Child Traffickers Rule a Nation